Watch Now: Maximize Donor Revenue with Springboard
Harness the Potential of Upsells & Upgrades
Discover how Springboard Solutions can transform your donor interactions and revenue growth. In our 5-minute on-demand video, we'll showcase how our platform empowers you to implement effective upselling, upgrade strategies, and cultivate richer donor communications.
Dive in and harness the full potential of every donor touchpoint.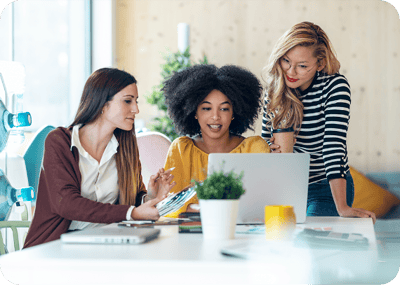 Fill Out Form to Instantly Watch Video:
Springboard powers

creative, flexible engagement

forms, enables

personalized communications

with your supporters, and collects extensive,

insightful supporter data

to help you advance your mission.
Marketing
Provide an authentic donor experience using customized engagement forms and targeted communications across marketing, fundraising and advocacy efforts.
Fundraising
Offer supporters multiple ways to donate and maximize sustainer giving, donor engagement, and payment flexibility with personalized requests and donor portal solutions.
Advocacy
Focus on impact, analytics, and innovation for policy change. Catalyze action through creative social campaigns and expand your reach with custom targeting.
Peer-to-Peer
Empower supporters to fundraise for your cause through easily configurable websites, landing pages and donation forms.
Analytics
Leverage data through source code tracking and custom tags across fundraising campaigns to better understand donor behavior and habits.
Integrations
Connect Springboard with software systems to create a customized technology "powerhouse" to improve productivity and operational efficiency.